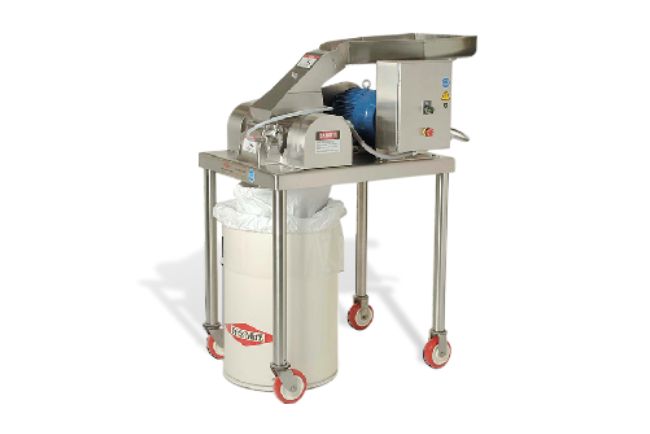 Selecting the right milling process is influenced by the particle size that you are targeting and also on the characteristics of your raw material in terms of initial particle size and friability.
Particle size reduction through milling is used to change the powder properties so that the powder has improved flowability, reactivity, bulk density and ultimately works within the processing/manufacturing system.
Particle size affects any number of points in the manufacturing process, if not sized correctly they may become stuck in process machinery and become clogged. Color, taste and dissolution rates are all affected by particle size which will affect the quality of the finished product.
Hammer Mills are commonly used for abrasive and difficult-to-mill products and where precise control of the particle size reduction process is necessary. They use mechanical "in-air" impact forces to transform bulky raw materials into uniform particles. The key variables controlling particle size are rotor style and speed, screen size and geometry.
Milling and particle size reduction options
The original since 1937, Fitzpatrick mills have been used successfully for many decades within the food / nutraceutical and industrial sectors as an efficient means of processing high capacities and achieving reliable particle sizes day after day.
Fitzpatrick Hammer Milling equipment is recognized around the world as an industry leader for particle size reduction and control. Customers trust Fitzpatrick to provide superior equipment that is designed and engineered to fulfill their specific application requirements.
Industrial Hammer Mills
Fitzpatrick Industrial Hammer Mills, in particular, affords a precise, flexible and simple means via which to achieve desired application results. Customers who have previously been challenged with attempting to mill difficult or hard to process materials have found that our hammer mills are reliable and owing to their longevity, provide a clear-cut return on investment.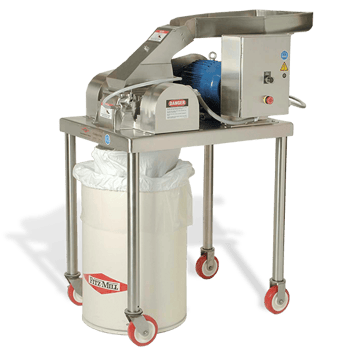 Fitzpatrick Industrial Mills are designed for "plug & play", making them easy to use and configure. They are proven to be reliable, with low maintenance demands.
With the ability to reconfigure your mill by changing selected parts quickly and easily, and a wide range of screen designs on offer, you can seamlessly adapt to changing market demands and future application needs from just a single mill.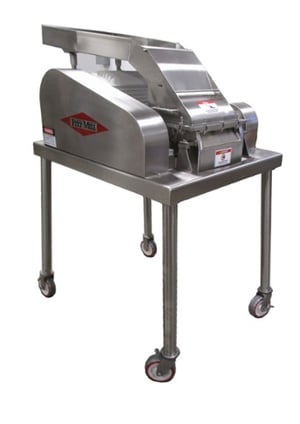 Fitzpatrick's DASO6 Industrial Mill is designed with smaller volume processing in mind, whilst the DKASO12 has proven ideal for larger throughput milling capacities.
The mills disassemble quickly for fast easy cleaning and maintenance, keeping your machine in good condition for years of trouble-free service.
Results
Fitzpatrick's DASO6 / DKASO12 Industrial Hammer Mills achieve cost savings, obtain higher quality results, enhance operator & product safety, and facilitate flexibility. We offer a wide range of screen options, rotor & stator style choices that offer adaptability, reversible rotation configurations, and customized in-feed designs. Blades can be knife-edged for gentle granulation or blunt-edged for more impact and aggressive particle size reduction. We also supply blades with reversible edges which prolongs their life and reduces maintenance costs.
Contact us to see how we can help you to fulfill your application requirements.
DOWNLOAD THE NEW DASO6 PRODUCT BULLETIN