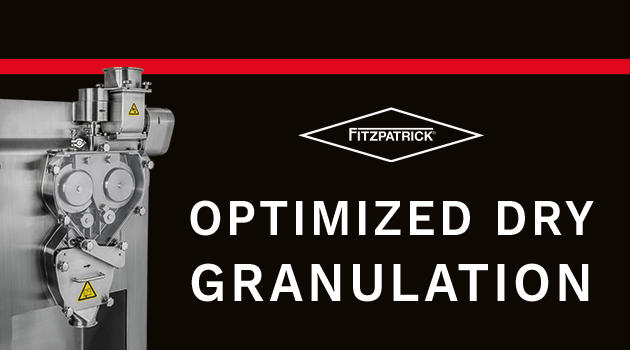 The Fitzpatrick Company has built a world-renowned reputation as an industry leader in precision particle size reduction and dry granulation since its foundation in the 1930's.
With our FitzMill and CCS range of Roll Compactors, we have become trusted partners of the world's top pharmaceutical, nutraceutical, chemical and food ingredient processing manufacturers, providing superior equipment that is designed and engineered expressly to meet their specific process application requirements. Our roller compactors offer superior density and particle size control, transforming material into uniform granules, whilst our milling equipment is recognized globally as an industry-leading technology in particle size reduction and control.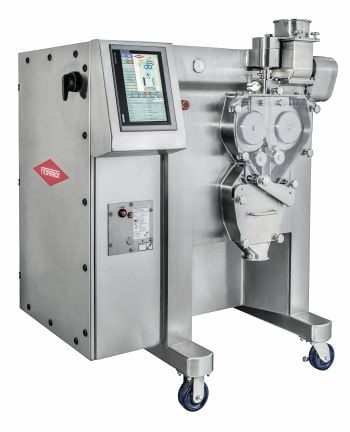 Our innovative Particle Processing Technology was recently featured at VirtualPharmaExpo2020, the first ever Live Virtual Trade Show for the Pharma Industry. Click below to watch the presentation by Mr. Scott Wennerstrum, Technical Director of The Fitzpatrick Company.
We are also looking forward to supporting the following upcoming webinars hosted by Techceuticals:
Friability, Chipping, & Flash- June 25, 2020
Weight & Content Uniformity- July 9, 2020


The CCS Series of Roller Compactors
Fitzpatrick's CCS Series of roll compactors are fully contained and scalable from lab to production. For instantaneous, continuous compacting of powders, you need look no further for a complete range of roller compactors to fulfil your application requirements.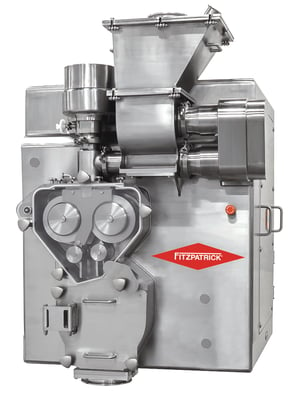 Discover for yourself why the range of CCS Roll Compactors from Fitzpatrick have become the equipment of choice for powder processing companies around the globe and could be the solution to your dry granulation needs by downloading the brochure below.
Articles on Milling and Sizing best practice are also available to read on our blog.