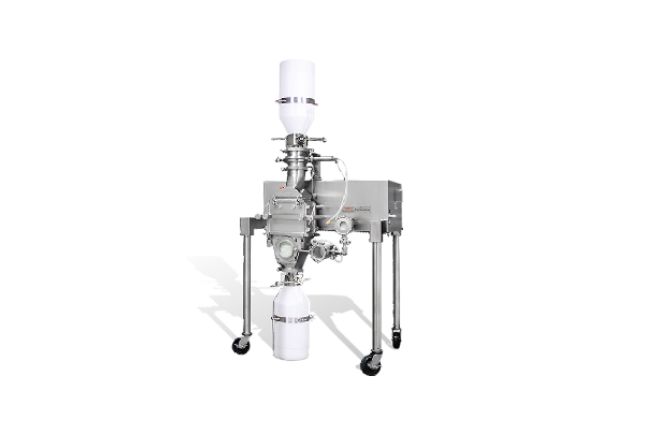 With demand for CBD products skyrocketing globally in the last few years, many companies are venturing into hemp and CBD production.

Sadly, the 2019 growing season saw many new growers' harvests go to waste due to a chronic, industry-wide shortage of hemp processing capacity.
In response, growers and cultivators are now striving to increase hemp processing capabilities to keep up with the ever-growing demand for CBD products.
Hemp processing solutions
However, it is difficult to find a hemp processing solution that is both effective at handling the plant's difficult properties and be able to cope with the quantities needed for the developing CBD market.
Hemp plants are tough, fibrous, and abrasive with thick stalks, often containing soil and foreign objects which can damage milling equipment. What's more, the milling quality itself is vitally important: for the maximum possible CBD extraction, the processed hemp must have a small, uniform particle size distribution.
Trusted hemp shredding equipment
Our FitzMill™ hammer mill technology is ideally designed to cope with rough, fibrous, and difficult-to-mill plants.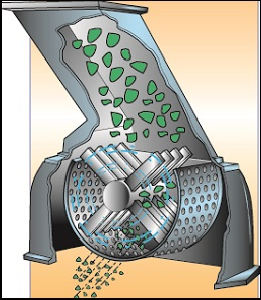 An established name in industrial-scale food and pharmaceutical processing, the FitzMill™ is ideal for hemp and CBD production. High-speed rotating blades efficiently crush and grind the raw hemp, with hardened rotors able to withstand the most abrasive plants, and low operating temperatures protecting terpene and flavor profiles.
Looking for a small particle size? No problem. The FitzMill™ allows precise particle size control through a range of changeable screens and blades. With repeatable, and therefore reliable results, the FitzMill™ achieves your desired particle profile with no need for ancillary processes or machinery.
As hemp is a seasonal product, it's important to get the processing right the first time to avoid costly mistakes or product loss. The self-contained, straightforward 'plug and play' design of the FitzMill™ means you can achieve industry-leading hemp shredding right from the get-go.
Post-installation, the FitzMill™ also boasts low maintenance requirements, with quick cleaning and changeovers. The GMP-compliant equipment is FDA-compatible, leaving you well-prepared to meet future regulations on CBD extraction.
Expertise in hemp processing and beyond
There's a reason why the food and pharma industries have trusted FitzMill™ for over 80 years.
As leaders in particle size reduction, we've worked with countless customers to resolve plant processing challenges, giving us unrivaled expertise to support the growing hemp industry. As a standard service, we offer bespoke technical support, training, and customer service to support our robust equipment.
Fitzpatrick shares a platform, expertise, and knowledge with other trusted suppliers of hemp and cannabis processing equipment.
Hemp Processing Equipment
From Quadro's range of mills for processing the more delicate parts of the cannabis plant to Microfluidics' superior technology used in making clear CBD water, our teams have the necessary expertise to support the entire production process, from milling to end product.
Download our application bulletin today to learn more about how the FitzMill™ helps you grow your hemp processing capacity.
Please note - Fitzpatrick information and literature is intended only for the use of its equipment in jurisdictions where such activities are legal.